SMART Training
The Institute for Governmental Service and Research provides numerous resources to encourage the implementation and efficient use of SMART through its training efforts. Training for SMART is delivered through a collaborative effort between the Institute and its partners--- Maryland Alcohol and Drug Abuse Administration (ADAA) , Baltimore Substance Abuse Systems (bSAS), the Office of Problem Solving Courts (OPSC) and the Maryland Department of Juvenile Services(DJS).
The SMART Training Team is committed to providing public service agencies with the knowledge, skills and materials to integrate SMART into their agency's business practices and helping them effectively measure and improve performance to meet local, state, and other requirements. SMART users can get assistance with both scheduled and customized training and are encouraged to contact their personal trainers who are designated based upon state locations and/or function (implementation, drug courts, or substance abuse programs).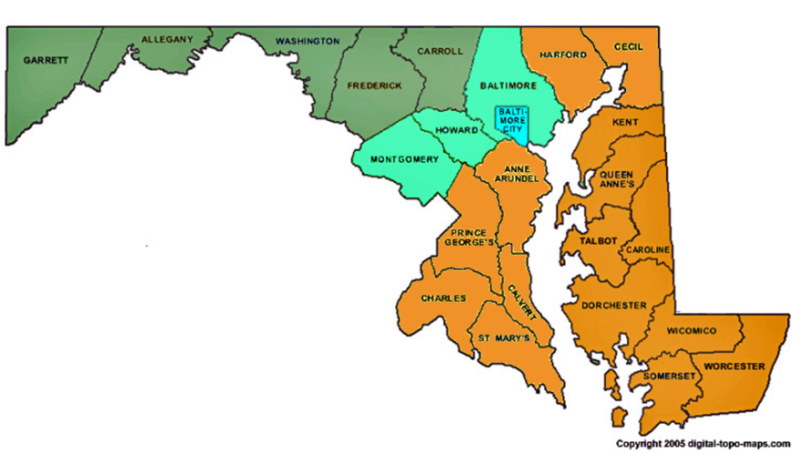 Substance Abuse

Baltimore City (bSAS)

Sharon Gibbs Cooper on 301.405.3742

Baltimore City

Sharon Gibbs Cooper on 301.405.3742

Baltimore County

Sharon Gibbs Cooper on 301.405.3742

Central Maryland (Howard and Montgomery Counties)

Sharon Gibbs Cooper on 301.405.3742

Eastern Maryland (Kent, Queen Anne's, Talbot, Caroline, Dorchester, Somerset, Wicomico, Worchester, Cecil, Harford, Prince George's, Calvert, Anne Arundel, Charles, and St. Mary's Counties)

Denise Smith on 410.402.8666 or Sharon Gibbs Cooper on 301.405.3742

Western Maryland (Garrett, Allegany, Washington, Frederick, and Carroll Counties)

Sharon Gibbs Cooper on 301.405.3742
The SMART Training Life Cycle
The SMART Training Process includes preparation, implementation, process improvement, and results/success phases.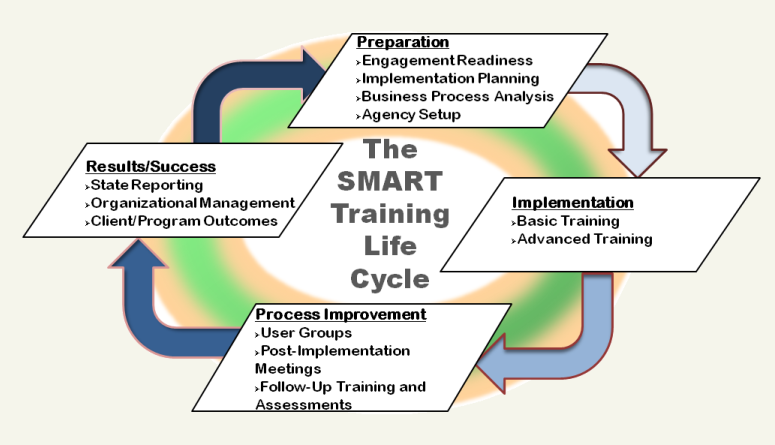 To get immediate help with specific SMART topics, you can also refer to SMART Resources presented on this website.
SMART Training Evaluation
If you have recently participated in a SMART Training session, please take a few minutes to COMPLETE A BRIEF SURVEY that will provide us with your feedback/impressions.
SMART Training Impact Survey
The SMART Training Team would like to ask that you take a moment to please complete a SMART Training Impact Survey. As a follow up to SMART Training, we would like to elicit your feedback regarding the training you received and track your progress using SMART. We will use this information to modify and/or update the SMART trainings and to provide you with ongoing technical assistance and advanced trainings. Please click HERE to complete the survey. We appreciate your comments and look forward to continuing to provide quality training.
For more information about SMART Training, contact us via email or call 301.405.4870. You may also download the SMART Technical Assistance Request Form and forward your request to the appropriate trainer.