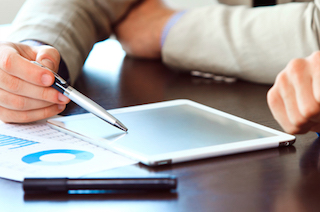 Looking for rewarding professional development to enhance knowledge and skills? As the state's oldest university-based public service organization supporting local public officials, the Institute has a long history of meeting training and education needs of government officials serving in elected, appointed, and volunteer roles. Online classes through our Virtual Learning Center (VLC) are designed to foster excellence in governance by:
enhancing understanding of the role of governance;
promoting high ethical standards in volunteer service; and
providing an educational base for more informed participation.
The Institute's training and education model is based upon preparation, implementation, ongoing process improvement, and results/success. Trainings are comprehensive in scope, and are designed specifically to bridge the gap between technology and business, while advising agencies on how best to use their data throughout the process and supporting research initiatives.
The Institute has also met the professional development needs of clients through customized sessions using instructor-led methods that provide real-time, face-to-face interaction with experienced officials, practitioners, and faculty. For example, we developed a leadership program for middle managers at a Maryland state agency, as well as an alternative dispute resolution class for local officials. Other customized sessions have coverd performance-based budgeting and program evaluation.